Already on social sites? Learn where and how you should focus your attention to improve your SEO Efforts.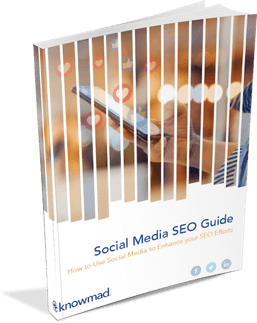 Even after years of evolution, social media still has the potential to offer serious opportunities for your business, starting with the ability to scale your networking activities. As an online networking channel, social media can be just as valuable as offline networking—especially considering it isn't limited by geography like traditional networking is (and this is especially true for small businesses).
Ultimately, your goals with social media should be the same as your goals for your offline networking efforts:
Create brand awareness
Build professional and company credibility
Build and foster new relationships
Create new sales
Complete the form and you will be directed to a digital copy of our "Social Media SEO Guide" right away!