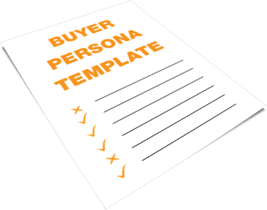 It all starts here. The products & services you offer. The tactics you use to communicate those offerings. Your growth strategy.
Everything your Inbound Marketing does is driven by the ideal customer you're pursuing. Building your buyer persona will:
Give you a clear understanding of who your business is trying to reach.
Provide new ideas for products and services with a greater chance of success.
Help you focus on opportunities that are aligned with your customers' needs.
Allow you to delight your customers with a high level of personalized service.
To download your editable buyer persona template, simply fill out the form!